Discover Smart O&M at Manufacturing Indonesia in Jakarta with our partner JSG (Nov 30 - Dec 3)
Events Release time: November 30, 2022
From November 30 to December 3, together with our partner JSG (www.jsgindustrial.com), our Smart O&M solutions will be showcased at the 31st Manufacturing Indonesia Exhibition.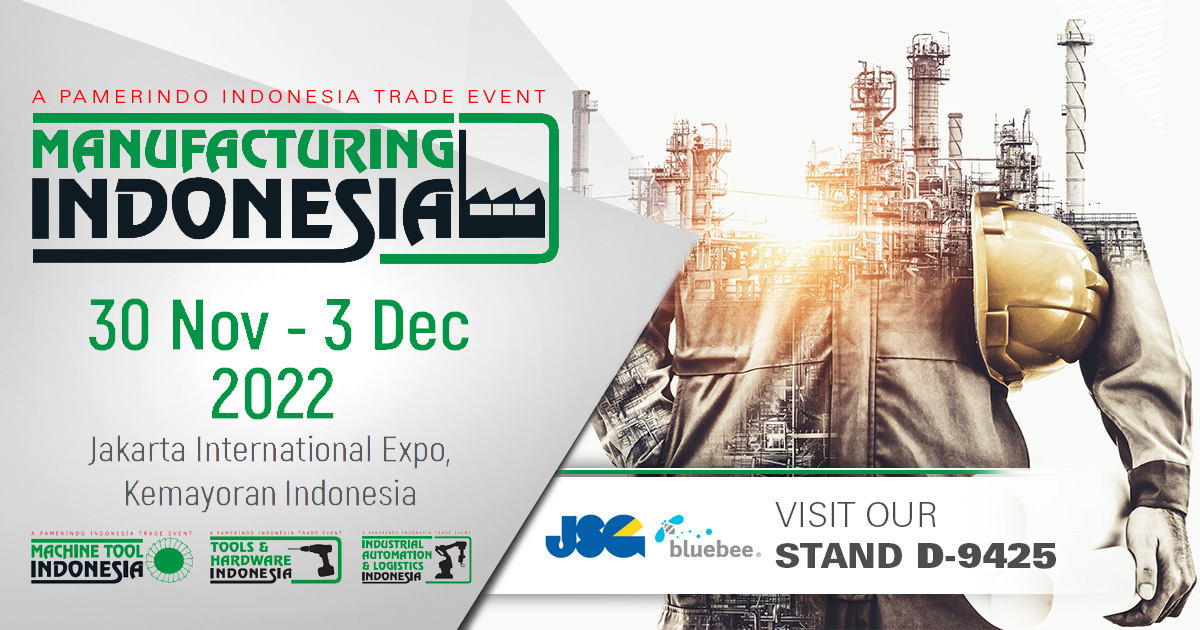 Manufacturing Indonesia is Indonesia's largest international manufacturing exhibition providing a professional business platform for Indonesia's manufacturing industry. A live demo of the Smart O&M solution will be shown at the booth, featuring the latest bluebee® technology for Asset Management and Risk Prevention.
About Bluebee Tech
Bluebee Tech, a French company with a long track record in Asia, helps Infrastructures & Industrial plants to optimize the lifecycle of their assets, to control their technical risks and to ensure regulatory compliance, by providing innovative yet practical Smart Operation and Maintenance solutions known as "bluebee®". The company has over 1000 client sites in Asia. Thailand customers include Center One Shopping Plaza, Chonburi Clean Energy, Daramic, EssilorLuxottica and Veolia Circular Polymer.